Top-Level Seminar 'EU VAT: Recent Developments and Outlook' (in English)
During this 3-day seminar (in English) you and other top international indirect tax specialists will discuss the VAT implications of a wide range of topical issues, including the measures recently implemented across the EU and the recent Court of Justice case law.

You will be brought fully up-to-date with all the important developments in your field and can be assured of in-depth discussions with prestigious international speakers: Stephen Dale, Rogier Vanhorick, Prof. David Hummel, Giorgio Beretta, Prof. Marie Lamensch, Ronny Langer, Trudy Perié, Oscar Smeets, Jeroen Bijl, Ilse Aaftink, Tomasz Michalik, John Gruson, Patrice Pillet, Ruud Zuidgeest and Prof. Madeleine Merkx. The seminar will be held from Wednesday 27 – Friday 29 September 2023.
Key Benefits
In-depth, interactive sessions
Intensive 3-day programme
Max. 25 participants
Bridging theory and practice
International networking
EFS is pleased to invite you and other top specialists from tax advisory services, legal practice, the judiciary, government bodies, tax authorities and academia to discuss the VAT implications of a wide range of topical issues, including measures recently implemented or soon to be implemented across the EU, in an informal setting.
During the seminar we will be discussing the developments regarding the future of VAT, currently on the European Commission's agenda and the developments on the VAT and customs related initiatives included in the Tax Action Plan and VAT in the Digital Age. With regard to VAT in the Digital Age, we will discuss the three pillars of this proposal: Digital Reporting Requirements and e-invoicing, single VAT registration and the platform economy.
Furthermore, the new reporting rules for payment service providers (CESOP) and the DAC8 proposal on the reporting and exchange of information on crypto-assets will be discussed on the second day of the seminar. Other topics for discussion that day are promotional schemes and staff benefits and a panel discussion on the VAT treatment of fuel cards and e-mobility.
The final day of the seminar will ensure you are up-to-speed with all the relevant developments in Court of Justice case law, after an introduction on the functioning of the ECJ. All the sessions will include plenty of opportunity to discuss each of the topics in detail. The seminar will end with a general reflection on the issues presented and some overall conclusions.
If you are looking to update and expand your highly specialised knowledge and to network with other leading professionals, sign up now for the EFS top-level seminar on 'EU VAT: Recent Developments and Outlook' to be held at the Erasmus University Rotterdam on 27 – 29 September 2023.
For more information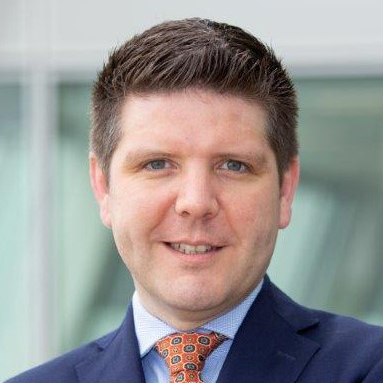 John Gruson
Seminar Coördinator
+31 (0)6 83 33 04 19
gruson@ese.eur.nl
Video